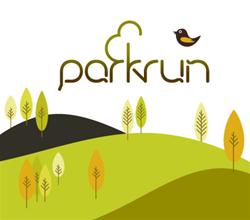 Now winter has set in you may be struggling to get out and train as much as you like. Trying something different is usually a great motivator.
If you have not done a parkrun yet you are in for a treat. They are free, 5k runs in parks all over the UK which start at 9:00 on Saturday mornings. There are plenty of local parkruns to choose from. Alexandra in Oldham, Woodbank in Stockport, Brabyns in Marple, Bramhall, Burnage, South Manchester, Heaton Park and many more if you are willing to travel. Some are flat and fast, others hilly and some mostly off road. Heaton Parkrun on Sat 20 Dec is also where Dr Ron Hill is celebrating 50 years of running every day!
All you have to do is register once at www.parkrun.org.uk and print yor barcode. Take that along and run in at any of the events. At the finish you are given a finishing place token which you take over to be scanned along with your barcode. You will then appear in the results.
There is a great community feel and all ages, shapes and sizes are welcome. As a bonus doing a regular timed 5k run helps many people improve their running across the board.
Lace up your shoes, grab your barcode and I'll see you in a park nearby soon!