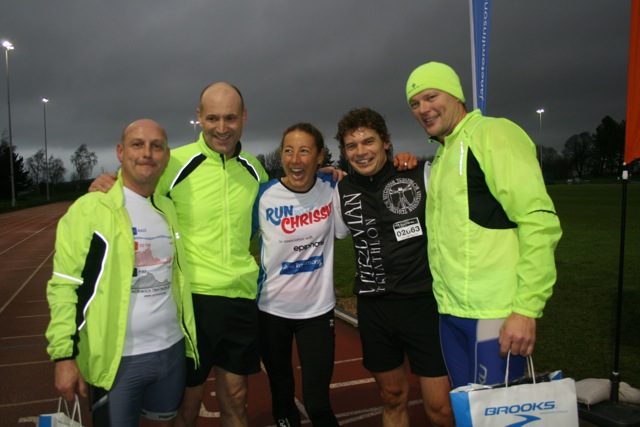 Tri Guru training at the Active Tameside Triathlon sessions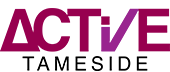 Please note that in order to participate in the Active Tameside triathlon training sessions you either need to be a member of Active Tameside or you have to pay per session. You don't have to join ActiveTameside to participate in the sessions but they can be booked in advance by Active Tameside members so they may be full when you turn up if you are not a member.
The full Active Tameside timetable for all sessions, not just triathlon training, at all centres is here.
New bike session during summer months - chain gang from Copley 18:30 Tuesdays laps round Mossley and run off for those who fancy it.
Active Tri Swim
The Active Tri Swim sessions will be run by our coach Kath Thomas supported by Martin Cain and Sean Ofsarnie. The sessions have a limited space in the pool so booking is essential apart from in the summer months when many people swim outside instead. Although by no means restricted to fast swimmers the sessions do require being able to confidently swim freestyle for most of the session. As a minimum, to be able to participate fully in the sessions, swimmers must be capable of taking 12 minutes or less for a 400m swim without the need to stop. That equates to 3 minutes per 100m or 45 seconds per length, continuously.
There are Swimfit sessions on at the same time as the Tri Swim sessions which would be better suited to those who are not so confident at freestyle or who need to build up their swimming endurance.
Spin sessions will be run by Active staff but there is the potential for more sessions if there is a demand for it, you can also turn up to any of the other spin sessions.
Swim
Monday at Active Copley 19:30 - 20:30 technique session
Wednesday Active Copley 20:30 - 21:30 (not coached but a set is prepared for the swimmers to follow)
Thursday over the summer Sale Water Park 17:00-19:00 followed by ride promptly at 19:00 (check facebook for updates)
Friday Active Copley 19:00 - 20:00
Bike
Tuesday chain gang from Mossley Station at 19:00 with Wheel Guru. Groups based on ability so suitable for all. Route here (check facebook for updates)
Thursday over the summer 19:00 from Sale Water Park after swim (check facebook for updates)
Saturday and Sunday there are now bike leaders who will post their routes for the weekend on facebook so keep checking for regular sessions
Run
Wednesday 19:00 from San Rocco, Stamford Square, Ashton-under-Lyne OL6 6QW near Stamford Park. All abilities welcome.
Open water swimming
Sale Water Park
Sale Water Park is a great location for open water swimming and you can run on the trails round the lake afterwards too. There's plenty of free parking, indoor changing facilities with hot showers, lockers and a cafe! Sessions are £5 for adults, £3 for under 16 and there is no membership fee to pay. Full info http://www.openswim.org.uk/
Sessions are:
Saturdays 14:00 - 17:00
Sundays 13:00 - 17:00
Tues/Thur 17:00 - 20:00
Nunsmere Hall Hotel
Total Tri Training are launching a new open water swim venue at Nunsmere Hall Hotel on Sunday the 15th of May. There will be a launch party including swim, live music and hog roast for £10. Normal swims are £5 and you can buy a special offer season ticket for £60 including the launch party! Season ticket is usually £99. Full info https://totalswimtraining.com/
Sessions are:
Sunday 17:00 - 19:00
Wednesday 18:00 - 20:00
Uswim - Dock 9 Salford Quays and Boundry Water Park near Holmes Chapel
You have to register in advance for the season on the Uswim website for £10 then it is £5 per swim. There are other membership options that may suit the frequent swimmer.
Wednesday 17:30 - 20:00 Dock 9 starts Wed 29th April
Thursday 17:30 - 20:00 Boundary Water Park starts on 7th May
Saturday 8:00 - 11:00 Dock 9 starts on April 25th
Sunday 12:00 - 15:00 Boundary Water Park starts on 3rd May
Bike
Bike leaders will post their plans regularly in the training forum and members also ride with Team Wheelguru.
Run
Run leaders will post their plans regularly in the training forum. Some members also train at the local running clubs East Cheshire Harriers and Hyde Village Striders.